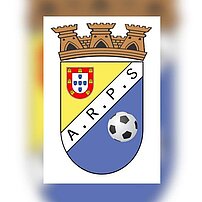 Vereinigung der Portugiesen für Kultur und Sport Sindelfingen e. V.
With the help of the Italian priest Monsenhor Adolfo Nemec, the German-Portuguese Association was founded in Böblingen on 13 June 1969 with 20 members. Our association is one of the oldest Portuguese associations in Baden-Württemberg. This year we celebrate our 50th anniversary! With body and soul the goal was set to introduce the Portuguese habits and customs to the German society. In addition, the association became an important meeting place for Portuguese people to get over their homesickness. This is still the case today. In 1979 the headquarters of the ARPSindelfingen was moved to Lange Straße 1. A football team was founded, which was very successful in the following years. The team took part in many Portuguese championships in Baden-Württemberg. You can still admire the many cups in our club. In the middle of the 80's a folklore group was founded, which was abandoned a few years later. In our clubhouse we organize various events, like "Baile da Pinha", "Baile da Primavera", "Baile da chita" and various playing card tournaments.
Our new project is a dance group consisting of children of our members. The many practice evenings of the last year have paid off, with success they are often invited to appearances. Our "as Lusitanas" make us very proud as an association. Don't miss their performances at this year's street festival! Already since 43 years we are represented at the "International Street Festival" in Sindelfingen with our popular Portuguese food and drinks. These three very labour-intensive days are only possible thanks to the help of our members and friends. Many thanks also to the association Internationales Straßenfest Sindelfingen for the great cooperation.
On the occasion of our 50th anniversary there will be a special highlight this year, which did not exist in the form in Germany yet, but is very well known in Portugal - the "MarchasPopulares". We would like to transform the Wettbachplatz into a Portuguese fairground, let us surprise you! We cordially invite you to visit our restaurant at Lange Straße 1 all year round. Let us spoil you with Portuguese specialities or take part in one of our numerous events, such as Fado evenings or a traditional Magusto (Christmas meal).